The Little Life Warrior Choir is the largest support group of the Society and was established in 2003, with patients and survivors of the Lady Pao Child Cancer Centre of the Prince of Wales Hospital as core members. It seeks to link up a group of children with cancer for the establishment of a network of mutual support. The Choir spreads the message of love to other cancer sufferers, as well as rebuilds the children's self-confidence through public performances. The LLWS Choir is mainly run by our staff, board members, parents of the survivors and voluntary music tutor.
As well as monthly practices and ward visits, the choir has taken part in various performances, for organisations such as the Hong Kong Red Cross, the Hong Kong Bone Marrow Donor Registry, Shatin Children`s Choir, the PMA Music Foundation, Hong Kong Ronald McDonald House & at the Nick Vujicic Evangelistic Event. Our Choir has also been invited to perform at schools, community groups and churches.
Aim of the LLWS Choir
To encourage other patients and their families through music;
To raise the public awareness of childhood cancer and childhood severe blood diseases through public performances;
To encourage the public to cherish their lives and to provide survivors an opportunity to give back to the community;
To spread the message of love, hope and faith.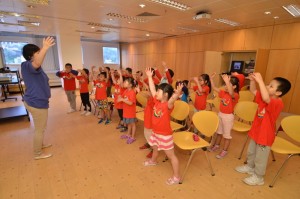 Viewers from website: 1259 , Viewers from mobile: 0