January 17, 2017
LLWS hold its 3rd fundraising walkathon "Walk for Love: Cherishing Little Life Warriors towards a Brighter Future" on 8 January 2017 morning (Saturday) to raise fund for child patients with cancer; bone marrow transplant or severe blood diseases. Nearly 900 people participated in the walk.
Thanks to all the guests and participants as well as our dedicated volunteers!! Without your support, the walk can finally be completed successfully!
We look forward to your future support!!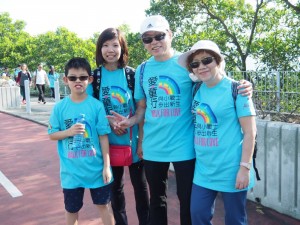 Viewers from website: 590 , Viewers from mobile: 2